MedAustron
in Wiener Neustadt is one of the most cutting-edge centres for ion-beam therapy and research in Europe, currently in the commissioning phase. First treatments are scheduled for the upcoming  year 2016  with a steady increase of patient numbers up to 1,200 per year, once the facility is in full operation.
Besides clinical research, the synchrotron-based centre also offers opportunities for non-clinical research activities, especially in medical radiation physics, radiation biology, and experimental physics.
Worldwide, there are only three other centres like MedAustron that offer radiation therapy with both protons and carbon ions in one place.
This excursion is sponsored by MedAustron!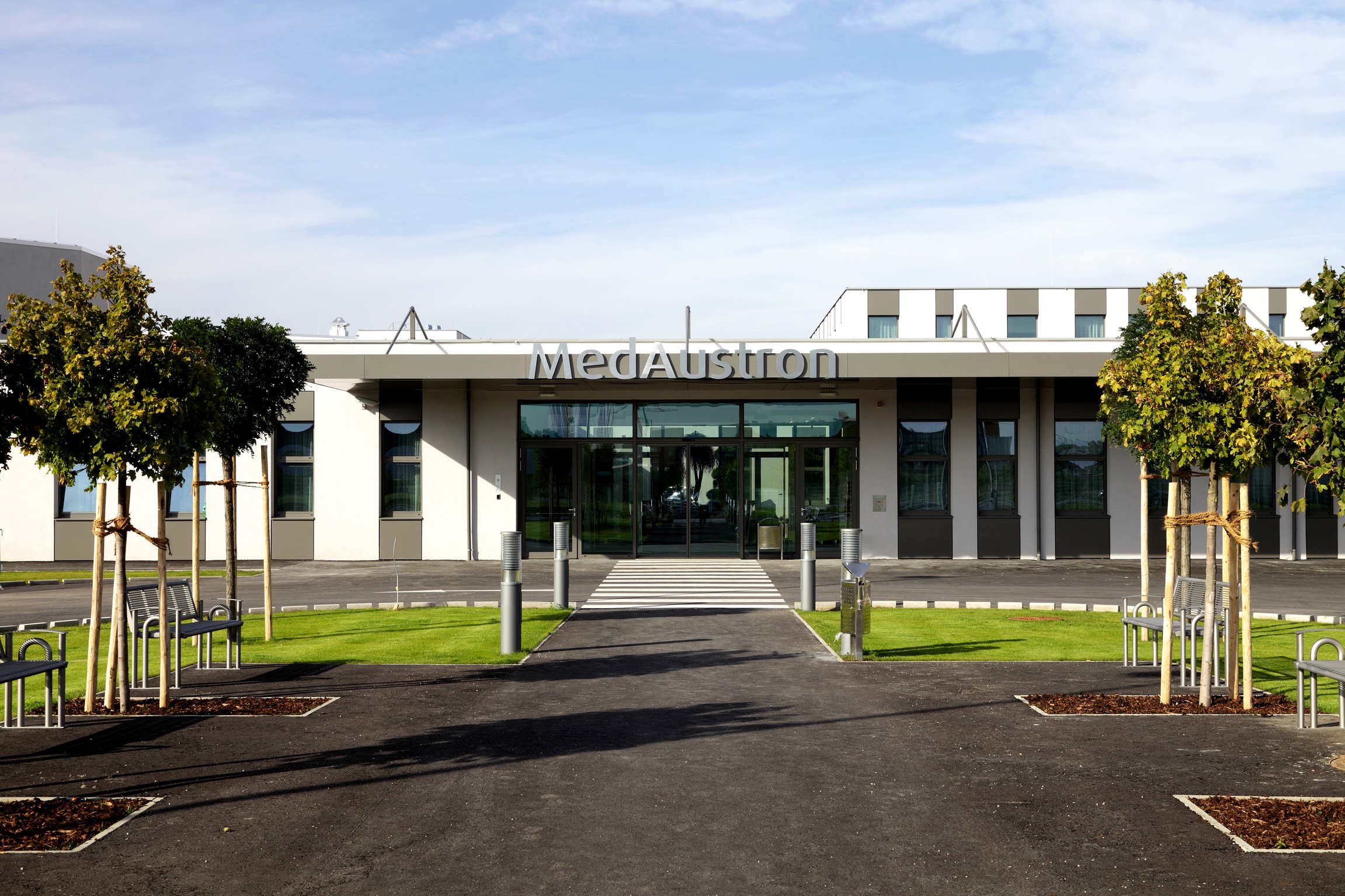 Date: Sunday, 26 July
Time: 9:45
Duration: approximately 6 hours
Location: Departure and final destination at the conference venue (by bus)
Minimum number of participants: 25 persons
Maximum number of participants: 120 persons
Map: Please have a look at the map for the respective locations.
AGENDA:
09:45: Departure at the conference venue
11:00: Innovative Cancer Treatment & Research at MedAustron; Talks on current developments and future outlook
12:30: Break (refreshments will be served)
13:00: Guided Tour
15:00: Departure at MedAustron (arrival time at the conference venue app. 16:00)